At the Windham Learning Tree Academy, parents can rest assured that every member of our team has the experience in education and the love for teaching that ensures a quality program for their children.
Founder & Director
Tara Perrotti
Experience: 25+ years
Certifications & Memberships: Lead Teacher Certified, Child Development Associate National Credential
Active Member NAEYC
Mother of Two
Mrs. Perrotti's early career began in the health care industry, but she soon determined that her true calling was working with preschool children in an educational setting. She continued her post-secondary education with studies in Early Childhood Education during her tenure as a full-time teacher. In addition to developing preschool and kindergarten home school curriculum, she has taught and developed original curriculum for New Hampshire preschools since 2001 and has served as a Preschool Director since 2004.
Mrs. Perrotti received her New Hampshire Early Childhood Lead Teaching Certificate in 2003 and also holds a Child Development Associate National Credential. She is an active member of the National Association for the Education of Young Children and is involved in local community efforts to assist children with behavioral and learning challenges. She participates regularly in community Preschool Directors meetings and seminars to keep current with the ever-changing field of Early Childhood Education and remains an advocate for children.
When she is not caring for the teachers, students, and parents at the Academy, Mrs. Perrotti spends time with her husband, adult children, and their two, dogs. She is an avid reader and enjoys yoga, traveling and family game nights.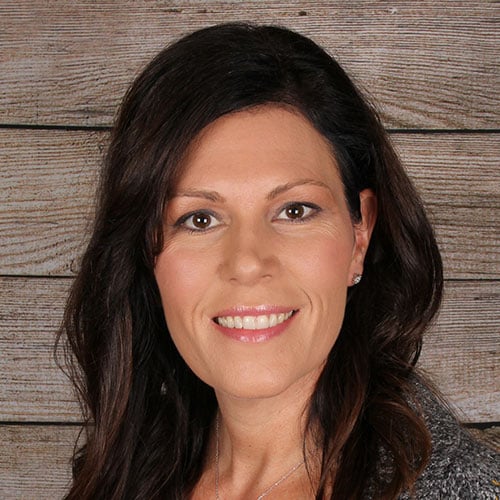 Assistant Director
Jennifer Piecuch - Kirouac
Experience: 14+ years in preschool teaching
Certifications: Lead Teacher Certified
Mother of Two
Mrs. Piecuch – Kirouac has a love for working with young minds. With more than 12 years of experience working with children as a dance educator, teacher, and child care provider, she has been the Lead Teacher of our Early Pre-K classroom as well as our Office Support Associate for the previous year. Miss Piecuch helps the academy provide a welcoming and pleasant environment that is organized, helpful, and informative to all involved in our program.
Mrs. Piecuch – Kirouac is working towards her degree in Early Childhood Education, and currently resides in Manchester. When she is not teaching, she enjoys spending all of her free time with her daughters.